See our calendar of enrollment sites.

The collective voice of Long Island's not-for-profit and public hospitals
Call: (631) 656-9783
Follow us on Facebook
Follow us on Twitter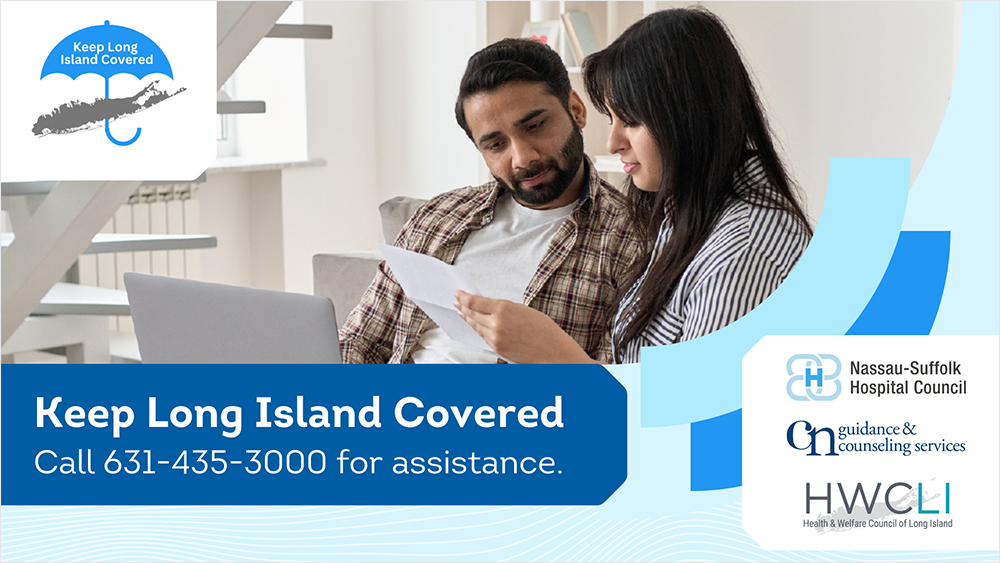 Automatic enrollment for Medicaid recipients ends June 1, 2023.
You are at risk of losing your insurance if you don't recertify. Call today for help re-enrolling in Medicaid, Child Health Plus, or the Essential Plan. Members of special populations like the Aged, Blind, and Disabled must also recertify to keep coverage. Don't lose your health insurance. Re-enroll now.
Call 631-435-3000 for assistance.
Press release: Medicaid Auto Enrollment Ended, Mutli-Agency Effort Underway to Re-certify Vulnerable Long Islanders