Announcements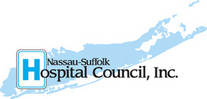 The collective voice of Long Island's not-for-profit and public hospitals
Call: (631) 656-9783
Our NY State trained and appointed Navigators can help you apply through the NY State of Health – The Official Health Plan Marketplace. They will help you:
Enroll in Medicaid (under age 65) Child Health Plus, and the Essential Plan year-round
Enroll in a Qualified Health Plan and understand the different metal levels – bronze, silver, gold, and platinum plans
Understand your insurance options
Determine your eligibility and financial assistance levels
Recertify your coverage or see if you qualify for a Special Enrollment Period
Complete and submit your application to the online marketplace
If you want to meet with a certified Navigator to apply in the Marketplace, click here for enrollment site locations and additional information.
If you are over the age of 65 or certified disabled, our NY State trained Application Assistance Enrollers will help you apply for the following programs offered through New York State:
Medicaid (for those 65 & older, certified blind or disabled.)
Medicaid with a spenddown
Medicaid for coverage of community-based long-term care services
Medicaid for institutionalized persons who are applying for coverage of nursing home care
Medicaid buy-in for working people with disabilities program
Medicaid for institutional care in a nursing home
If you want to meet with a trained Application Assistance Enroller for one of these special programs, click here for enrollment site locations and additional information.
Do you have insurance now, but still need help? Are you not eligible for insurance and need access to health care?
Click here for information on how to access a Community Health Advocate that can help you.